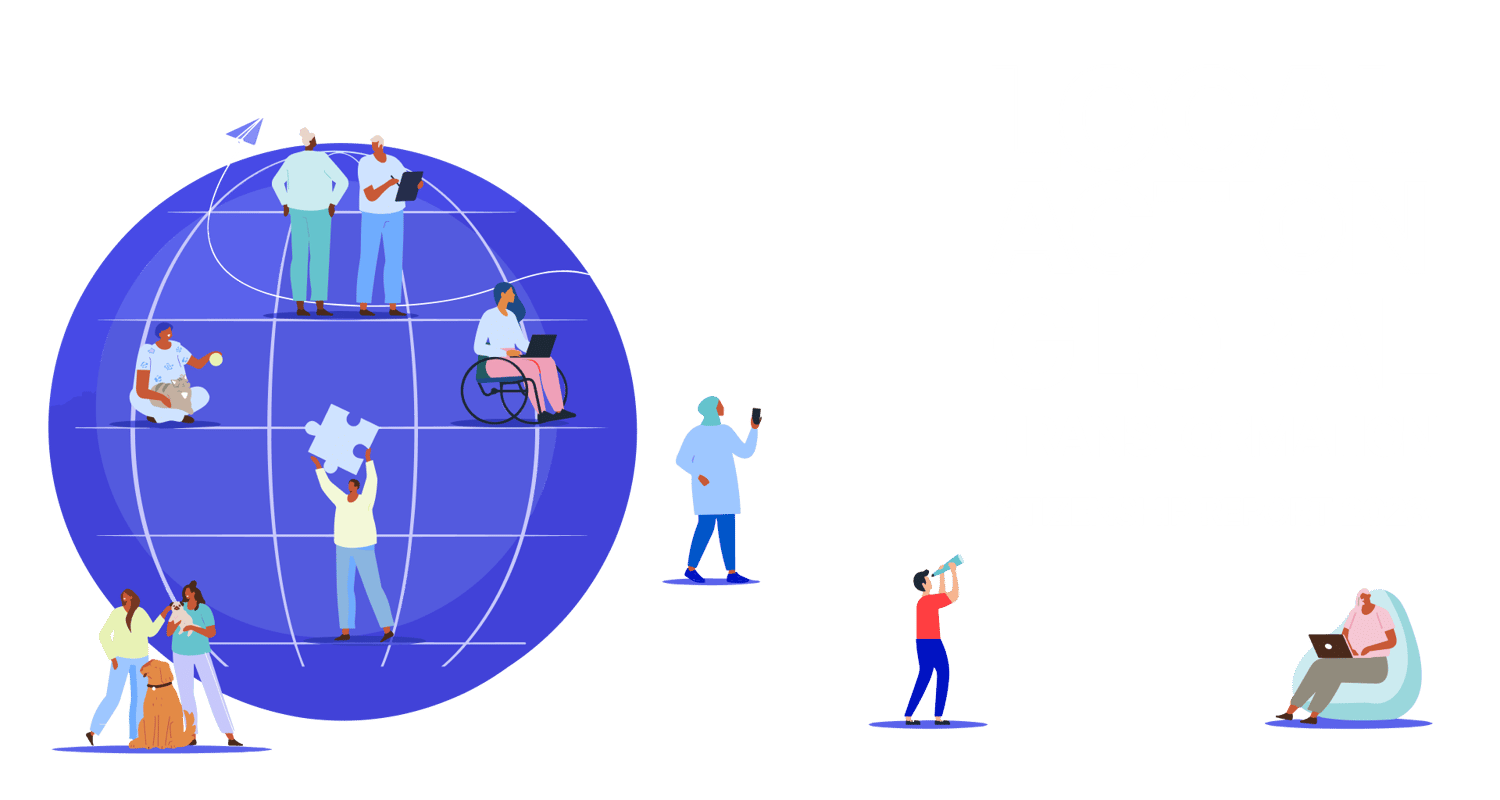 About Our Global Citizenship Report 2023
As citizenship increasingly aligns with how we operate, this report's theme — Local Action, Global Transformation — showcases how the initiatives from regions and local offices increasingly define our 13-year-old global citizenship program. Through this report, we illuminate how we aspire in a world confronting climate change and inequality to generate sustainable and inclusive progress that delivers a societal impact worldwide.
Trust Earns Action · Action Earns Trust
Action Earns Trust · Trust Earns Action
Local Action, Global Transformation
Citizenship at
Edelman
For over a decade, we have committed to creating positive impact for our communities, our people, our clients and our society, at large. As a global company, we recognize our responsibility and the influence we have to make a positive impact. Our citizenship journey, as documented in our annual reports , underscores our commitment and our efforts to shape a better future for society.
From volunteerism and pro bono work to greener offices and responsible procurement, citizenship at Edelman continues to activate a collective force for good. We aim to align our policies, programs and operations to the United Nations Sustainable Development Goals to ensure we're holding ourselves accountable every step of the way. We now focus our efforts across four key goals: Good Health & Well-being, Reduced Inequalities, Gender Equality and Climate Action.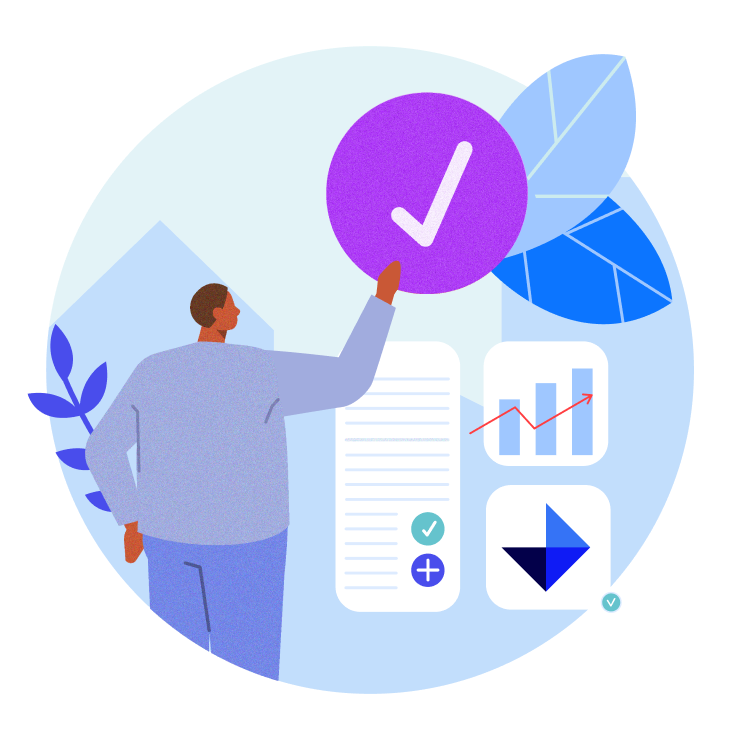 Letter from Richard Edelman
Read More
A Letter from Richard Edelman
Last November, we celebrated our 70th anniversary by opening the Edelman Museum in our Chicago office. The museum celebrates our agency's proud history, including its global citizenship initiatives, since my dad, Daniel Edelman, started our agency with just three employees when public relations was still a rudimentary practice.
That beginning in Chicago captures so well the theme of this report – Local Action, Global Transformation – because from that beginning, Edelman has grown to be a billion-dollar agency with offices in over 60 countries that continues to enhance our industry.
In today's Age of Trust, action earns trust and trust drives growth. Trust is increasingly local, led by business. Our 2023 Trust Barometer found that business is the only institution considered competent and ethical, with a trust level 12 percentage points above the government's level. And our recent Trust at Work report finds that respondents rank their own employer as 26 points more ethical than Business and 10 points more competent. The gap between My Employer and Government is even more pronounced 56 points more ethical and 62 points more competent.
These differences also underscore that employees expect their employer to demonstrate a commitment to societal issues. Unanimity exists in the desire for employers to act on issues in a tangible way. Seventy-one percent say societal impact is a deal breaker when considering a job. What does that mean? That an employee is 14.5 times more likely to work for a company that publicly supports human
rights, eight times more likely if it supports racial justice, and eight times if committed to climate change. Three-of-four employees want to do work that shapes society's future in a meaningful way.
"Edelman has been a participant in the United Nations Global Compact since March 2001. I am proud to pledge Edelman's continued support for the Global Compact and its goals."
Of course, we must be authentic ourselves. As the House of Trust, we are committed to living up to our core values to earn and maintain the trust of our clients and employees. In responding to our global climate emergency – the biggest crisis we face as a society – we set six climate principles and implemented mandatory employee training on climate. In fiscal year 2023, Edelman submitted a long-term emissions reduction target with the SBTI in line with reaching net-zero by 2050. This target is in the process of being validated. We also established a procurement director who focuses on ensuring responsible and sustainable procurement.
On the societal front, we are striving to build a culture of belonging that transcends geographical boundaries and cultural contexts. That means integrating diversity, equity and inclusion throughout our business. Over the next three years, we will evolve our global talent acquisition approach to create a world-class diverse and inclusive hiring process.
We commemorated our 70th anniversary with a "70 Days of Giving" campaign in which hundreds of our employees in more than 30 offices participated in causes vital to their communities. We are proud of our pro bono work in support of communities we live and work in. Among other projects this year, our Chicago and D.C. offices helped transition civil rights leader Jesse Jackson to chairman emeritus of the Rainbow PUSH Coalition he founded over 50 years ago. And in Australia, employees helped that country's LGBTQIA+ education charity pair gay youth with mentors in their field of study.
Much more remains to do, of course. Still, to us, responsible citizenship that enriches the lives and well-being of us all recognizes that environmental and social issues are important trust challenges we must continue to address.
Richard Edelman is CEO.
Read More
A Letter from John Edelman
Transformational describes our 13-year evolutionary journey to develop a corporate responsibility program that communicates our environmental, social and governance (ESG) initiatives. These initiatives help make our business more agile and resilient and our workplace and communities more engaged, all while being responsible stewards of our environment.
Our journey is transformational because it is holistic, ambitious and demonstrates our goal to deliver organizational impacts and interdependencies that inspire our stakeholders and the broader industry to advance. It also has generated 10 transformational events (see list on page 6) that capture our report's theme- Local Action, Global Transformation. These events reflect incremental change starting locally and becoming global in nature.
By transforming ourselves, we impact others – clients, colleagues, communities and other stakeholders. The collective impact of this effort creates a better future for all.
For instance, we moved deliberately in reducing our environmental footprint. Initially, we moved from tracking and reporting greenhouse gas emissions (GHG) from our largest emitting offices to tracking GHG emissions across all our offices worldwide. We went from measuring four GHG emissions to tracking our most material source emissions, including purchased goods and services.
The Science Based Targets initiative (SBTi) has approved Edelman's near-term science-based emissions reduction target and Edelman has submitted a long-term emissions reduction target with the SBTI in line with reaching net-zero by 2050, but it has not yet been validated. We are training our managers and employees to help us measure our progress as well as monitor and reach our goals. Already, we are achieving our near-term goal for GHG reduction. Due to procurement decisions Edelman made to reduce Scope 3, we have seen a 27% drop in emissions in our purchased goods and services, according to a certified environmental partner that assesses our progress.
Looking ahead, we intend to expand our citizenship initiatives to encompass emerging issues and forces such as artificial intelligence, cybersecurity and other advances. Already, we are training our employees on cybersecurity and AI issues.
We expect ESG-related expectations to accelerate, not dissipate. That's why we strive to be a responsible leader in the effort to make our world a better and more sustainable place
to work and live.
John Edelman has been our Managing Director of Global Engagement and Corporate Responsibility since 2010 and was named to Crain Chicago Business's 2022 Notable Leaders in Sustainability.
Global Citizenship Report 2023
Our Transformative Actions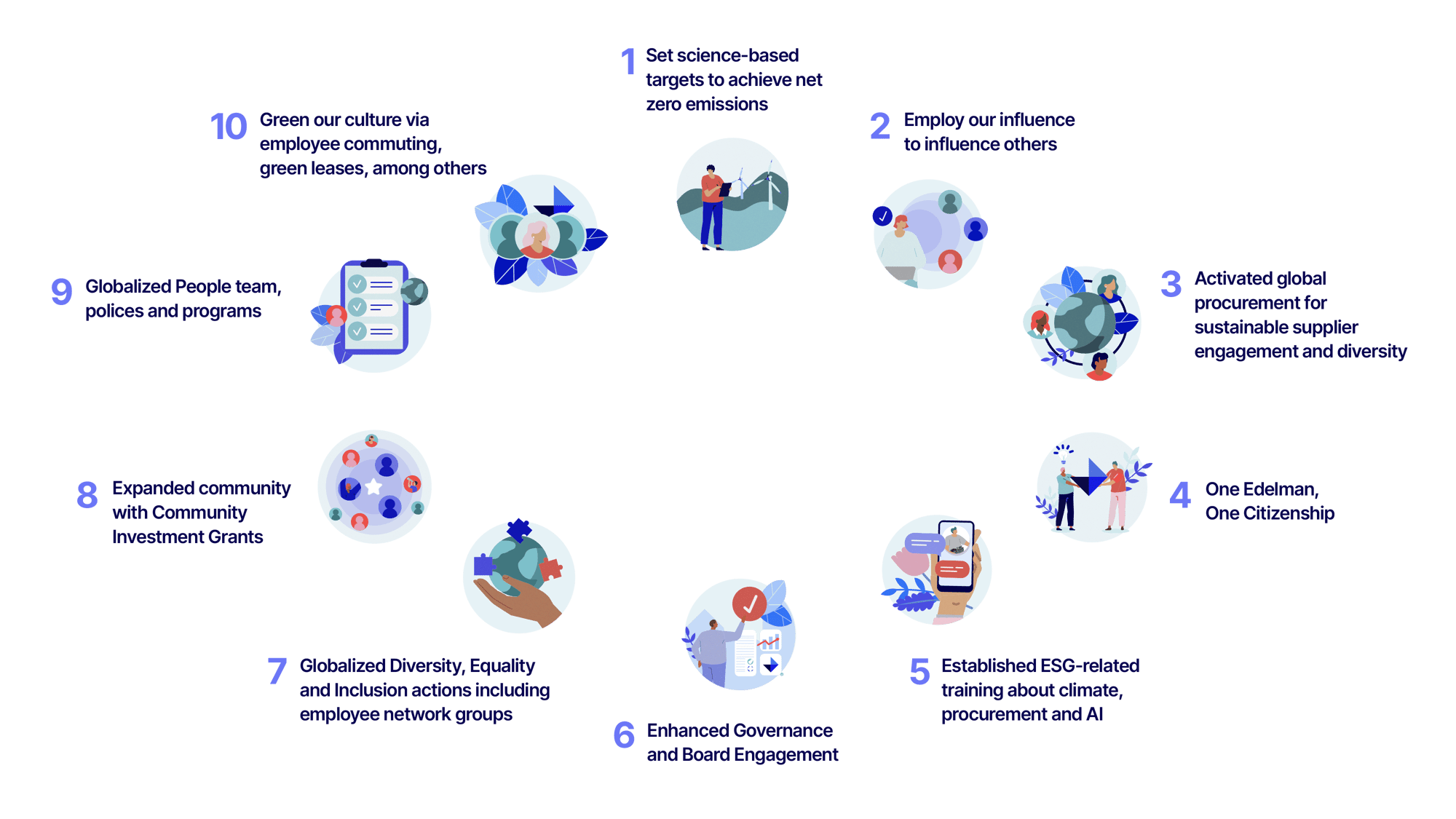 From Local Champions to Global Change-Makers
70 Days of Giving
We commemorated our 70th anniversary with a "70 Days of Giving" campaign between September 27 and December 6, 2022, when employees gave back by participating in various causes important in their communities.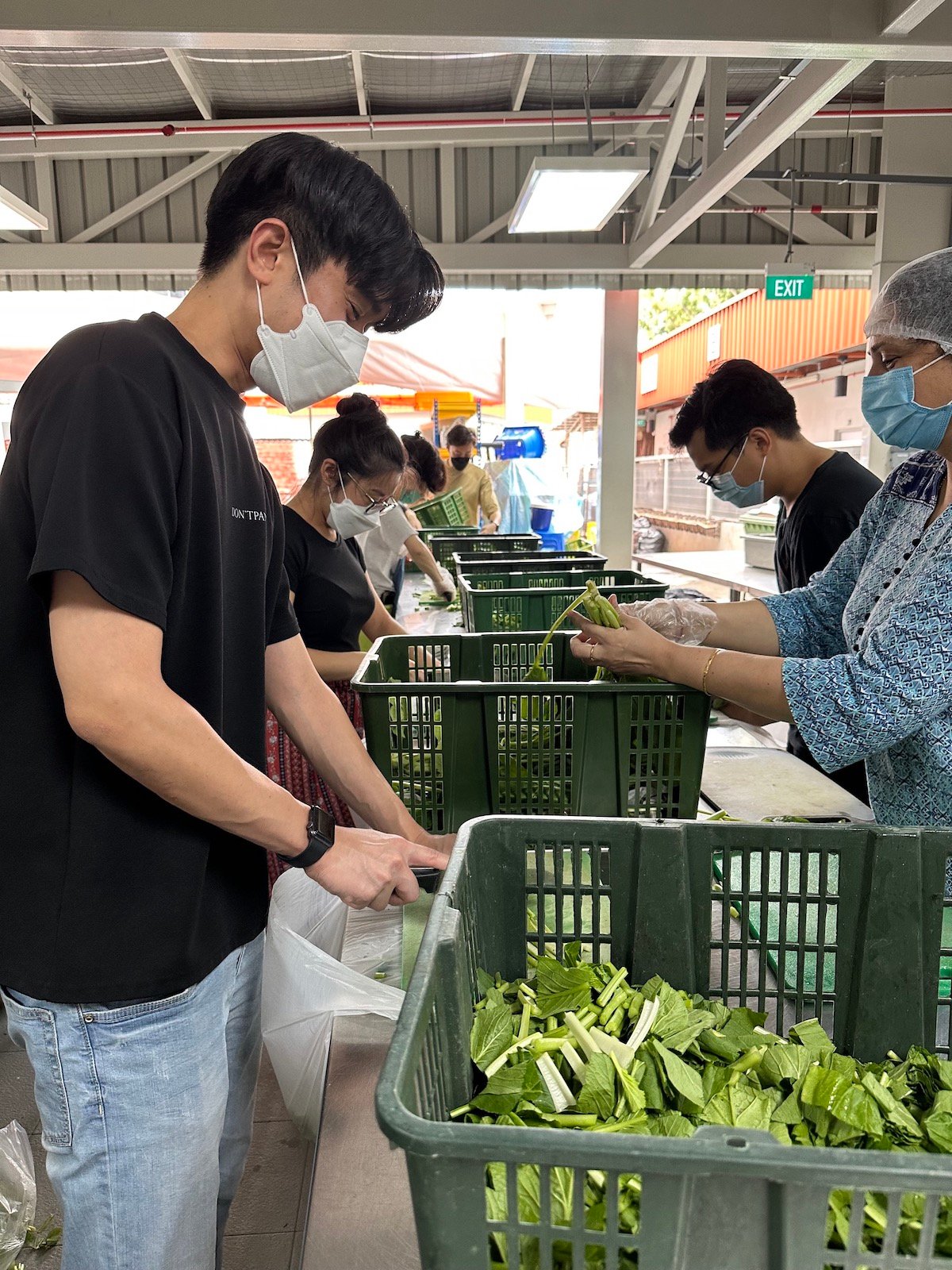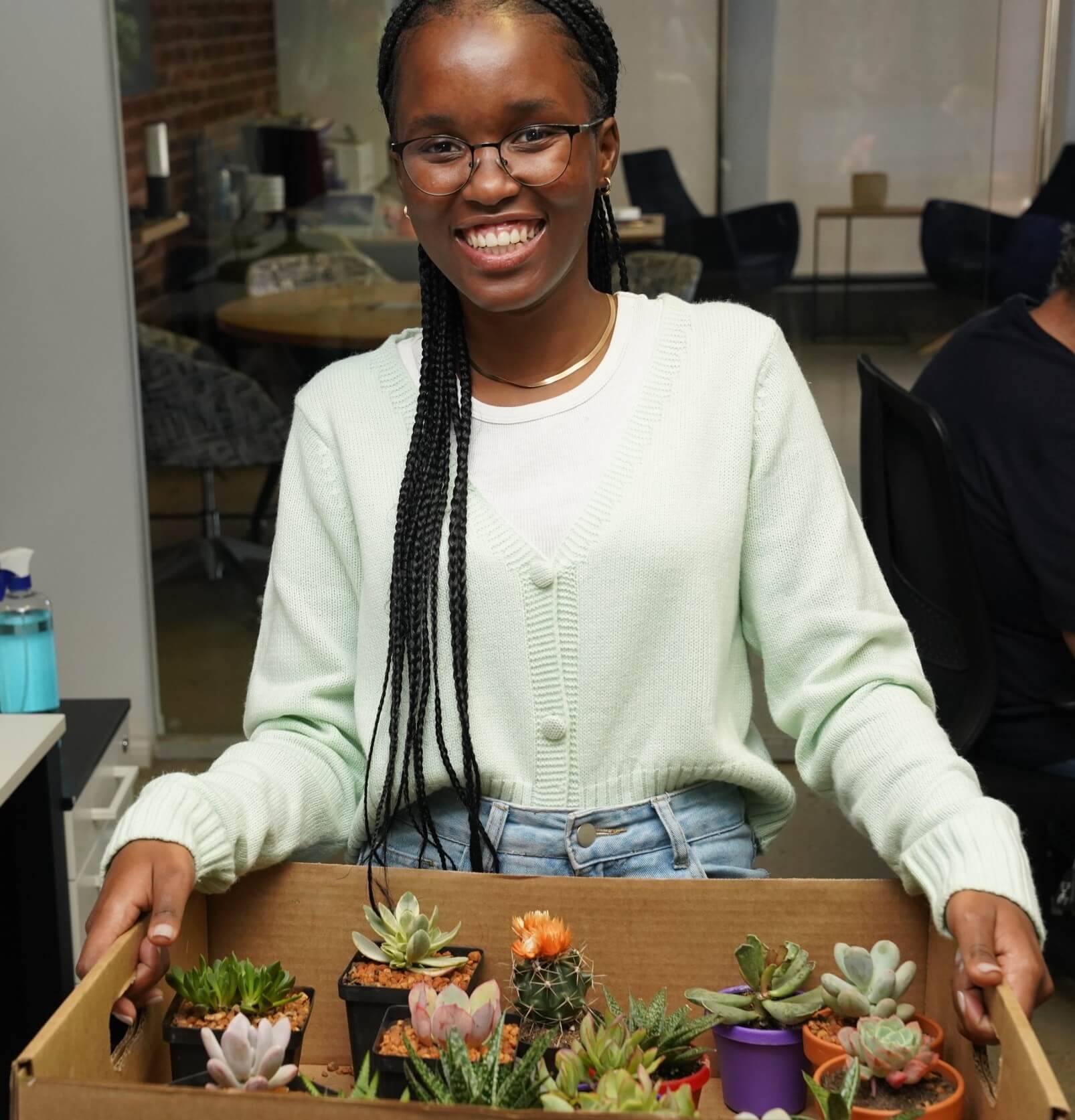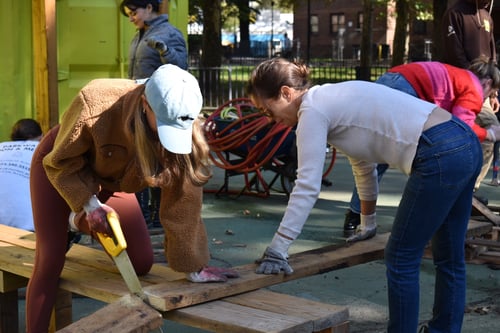 Earth Week 2023
Our offices around the world continue to expand the annual Earth Week activities that began in 2020. See how this global moment was celebrated through local action below:
Sydney

volunteered at an animal shelter.

China

launched exciting Earth Week activations across the Beijing, Guangzhou and Shanghai offices. These activities included a step-donation campaign, a visit to a natural history museum, donations for stray animals, a green clean-up hike, and distributed biodegradable plant-based bookmarks that can be grown and potted.

Hong Kong hosted an Urban Oasis workshop with the World Wide Fund for Nature and created their own Japanese-style Kokedama, learned practice indoor gardening tips, and how to take care of plants that support our environment.

India

gifted saplings, encouraging each other to plant them and purchasing additional plants for the office space.

Jakarta

hosted a donation drive for RBS with school equipment, a non-profit organization that provides educational assistance to underprivileged children, and sorted trash with a local organization.

Kuala Lumpur hosted a clothing donation drive for Kloth Cares, an organization that aims to reduce fabric from our landfills by distributing, recycling and repurposing clothing and fabrics. They also distributed "Grow Your Own Plant" kits to all employees.

Singapore hosted an annual e-waste collection, gathering a total of 194.17kg of e-waste. The office also volunteered at Willing Hearts soup kitchen.

Ho Chi Minh City

collected clean plastic bags in collaboration with

Limloop

, to repurpose into tote bags, laptop bags and more.

Taipei

participated in a friendly challenge to complete more than 500 green actions as an office.

Seoul participated in briquette deliveries to hillside slums and hosted a plogging activity for the environment.
Calgary planted local, seasonal flowers and plants in reusable pots.

Toronto hosted a garden planting day in the outdoor patio space.
Germany

hosted a lunch and learn brainstorm session to plan earth-centric citizenship events for the upcoming fiscal year.

Amsterdam

hosted a foodbank collection drive focused on plant-based options and provided a sustainable office lunch that featured locally grown and produced food.

Spain

created a campaign of internal communications and sustainability resources to share information related to nature, food systems, sustainability and the climate with employees.

South Africa partnered with Food & Trees for Africa to host an educational climate change virtual session and donated R10,000 ($5,134.00 USD) towards 50 trees to be planted at two schools. The office also organized an

hosted an educational sustainability talk and office planting activity.

UAE

hosted events in both Abu Dhabi and Dubai offices where employees were able to purchase sustainable plants for home or office use
Miami

planted Florida-native blanket flowers and repurposing household items as planters.

Los Angeles hosted an in-office clothing swap, with the remaining items donated to LA Midnight Mission.

Bay Area Hub hosted a beach cleanup with the Surfrider Foundation.

Atlanta

hosted a park cleanup with

Piedmont Park Conservancy

.

Chicago

hosted a beach cleanup at Loyola Park.

New York hosted a clothing drive in collaboration with the Bowery Mission and participated in a tree restoration project for the Hudson Square Bid.

Seattle

hosted a community garden planting event.

Austin

hosted a "Bring Your Own Planter" party and provided houseplants, soil and tools.

Dallas/Houston

hosted a vegan lunch and distributed plant seedlings.

Washington, D.C.volunteered virtually with Free Rice, building an on-site space for employees to complete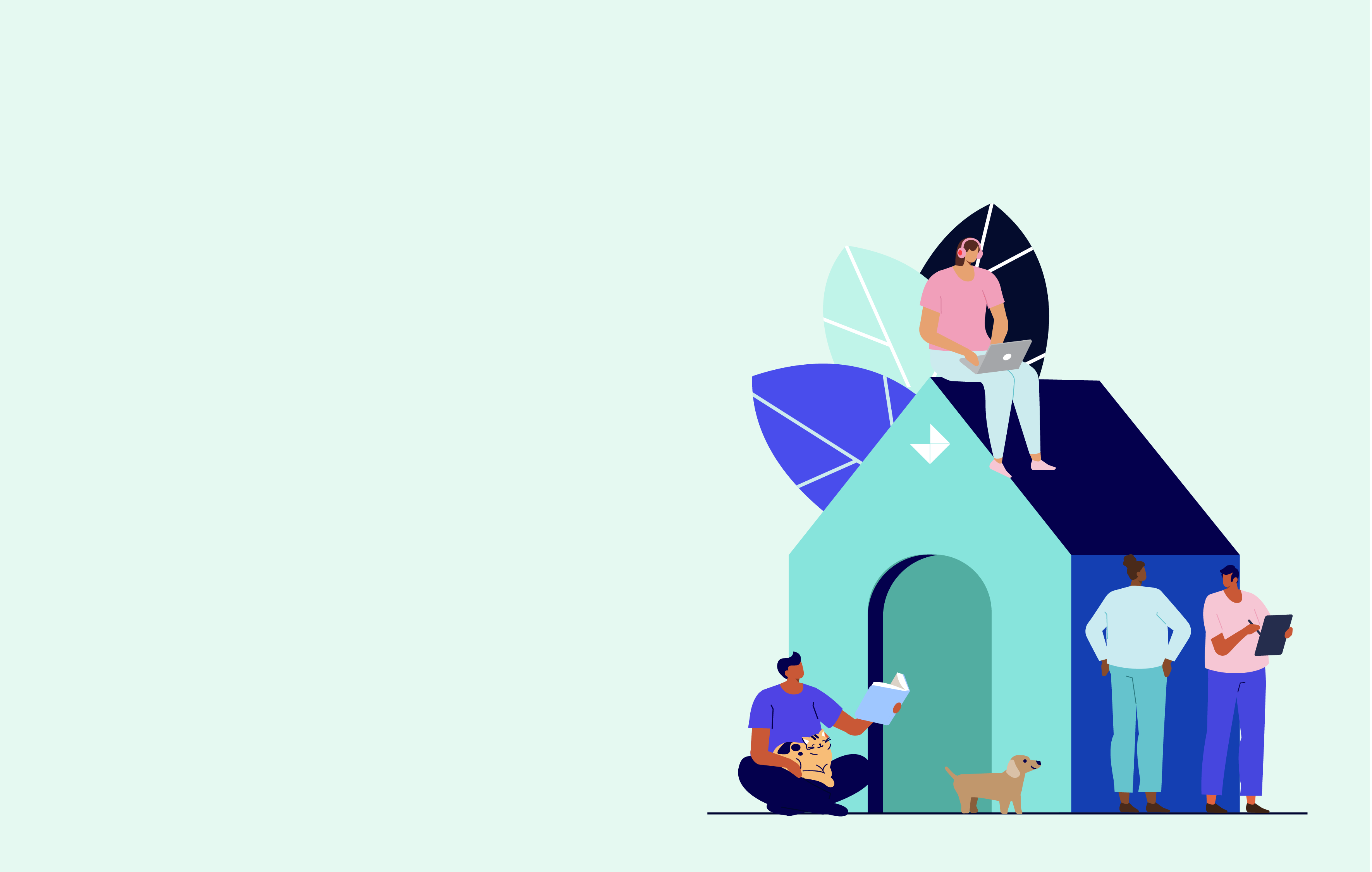 FY23 Highlights
Our
People
93% of employees completed all mandatory training as of June 30, 2023.

Our global Citizenship Score, hit 8.48 on a 10-point scale, the highest global score in five years.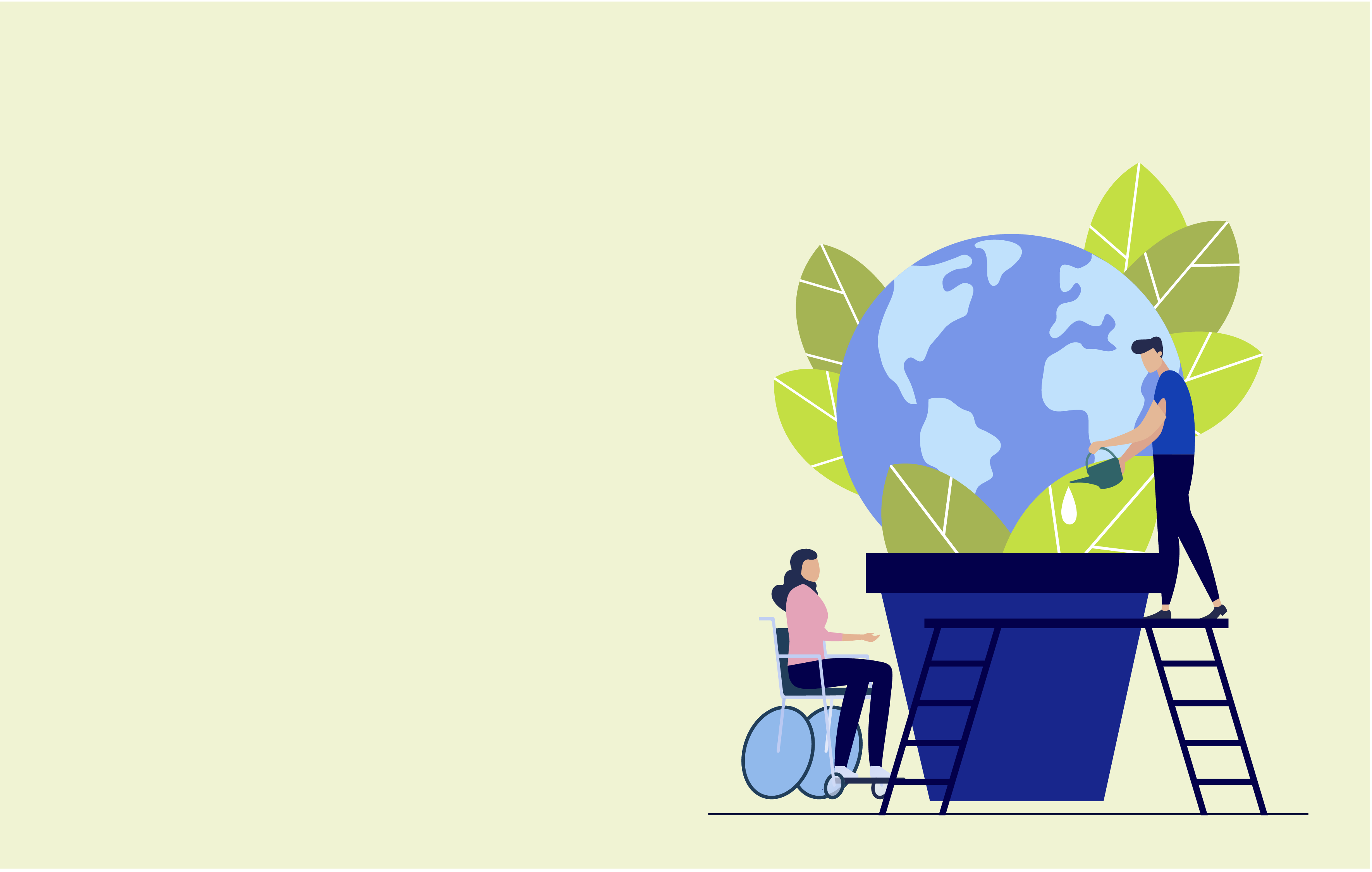 FY23 Highlights
Our
World
We have submitted a 2050 long-term net-zero target to SBTi.

Our carbon emissions for the calendar year 2022 decreased 30% from 2019 baseline.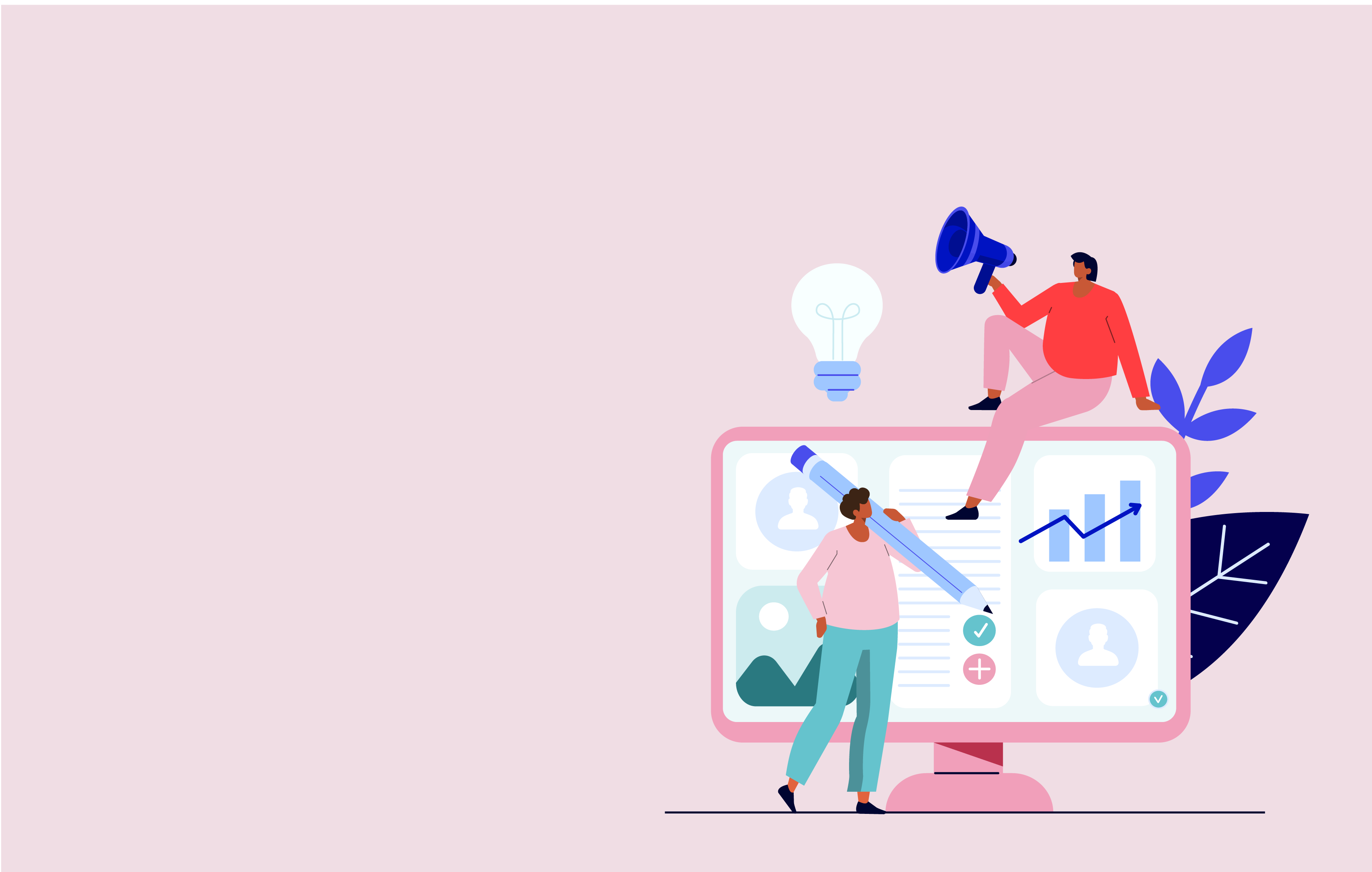 FY23 Highlights
Our
Clients
We completed the Ecovadis assessment and received a silver rating, placing us among the top 11% of rated companies for sustainable business practices.

We received "B" (Management Level) rating on the CDP climate change assessment.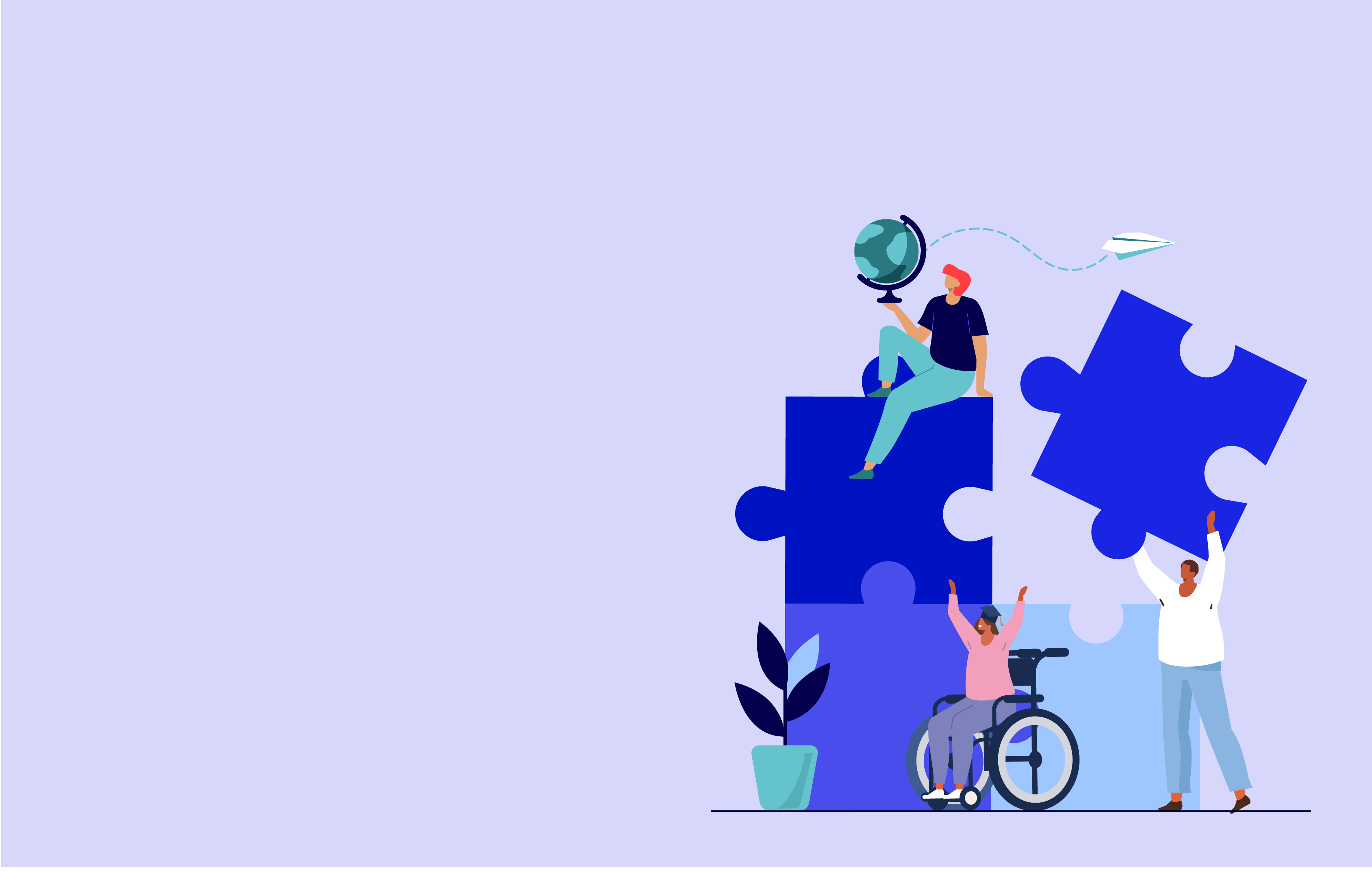 FY23 Highlights
Our
Communities
Over $1.5 million donated to over 1000 nonprofit organizations since 2011 through the Community Investment Grant Program

13,572 hours of community engagement (volunteerism and board advisory)
Local Action, Global Transformation
Looking Forward
Our citizenship journey began 13 years ago as a 'nice to have', not a 'must have' program. It now has advanced to the ultimate transformation of embedding citizenship in all we do and in how we think and work throughout our global operations.
We have set ambitious climate and emission-reduction goals, responsible supplier and supplier diversity objectives, meaningful diversity, equality, and inclusion targets for hiring and promoting our talent, and firm ambitions for reducing our offices' and our overall environmental footprint globally.
We believe our citizenship approach has kept us ahead of the pack. That's essential today to meet environmental and social mandates that our stakeholders expect. Every organization and each of us must do our part to address climate change that already appears to be damaging our planet — and our lives. We're looking forward to driving further transformations in years to come.
Dive into our Citizenship
Explore the Report
Download the full report for more information.