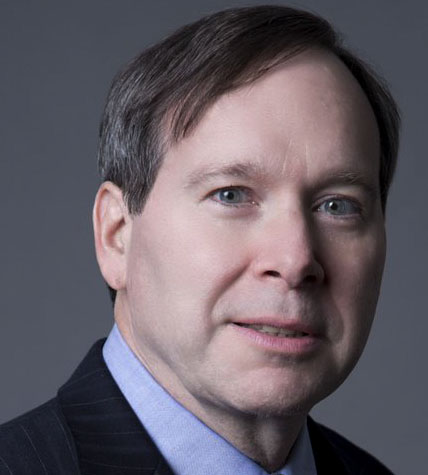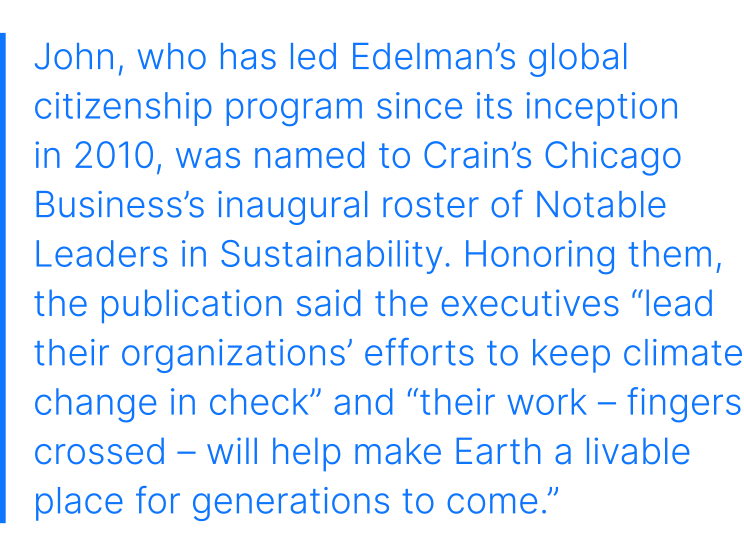 If ever we needed a community, the challenging events of the past few years – the pandemic, racial equity, gun violence and severe climate occurrences, from wildfires and flooding to hurricanes and severe heat – signal we require it now.
Reflecting that essential necessity, Edelman took decisive actions this past fiscal year on several environmental, social and governance fronts that delivered or promise positive and sustained impacts on our internal and broader external communities. We're proud of this energetic push, which dictated the theme of this report: Action Builds Community.
In common parlance, community denotes a unified body of people. But the word has several dimensions and aspects – just as citizenship and sustainability do. Webster's Dictionary illuminates how our initiatives apply to each particular community.
Community, for example, encompasses "a feeling of fellowship with others" who share common and professional interests. Broadly, that's our Edelman family of over 6,000 employees scattered in over 60 offices worldwide. In FY22, we took several diversity, equity and inclusion actions, including holding a DEI Week of Belonging, accelerating unconscious bias training, and adding two Employee Resource Groups – DCN (Disability, Chronic Illness, Neurodivergence) to center disability inclusion at Edelman and Uplift to provide programming for religious and spiritual tolerance and our interfaith communities.
In addition, to support the wellbeing of our colleagues we closed all Edelman offices globally in recognition of World Mental Health Day and introduced a LiveWell Live speaker series to promote the global conversation around wellbeing. Relating to climate initiatives, we held several global Earth Week activities. The SBTi has approved Edelman's near-term science-based emissions reduction target. Edelman has also committed to set long-term emissions reduction targets with the SBTi in line with reaching net-zero by 2050.
Community also denotes the "particular area or place" where we work and live. This past year, Edelman continued to help communities. We awarded 33 community grants totaling $81,500 to organizations chosen by our employees. Our employees also gave donations matched by the Edelman family foundation to aid Ukraine, the International Rescue Committee, and the Red Cross as it assisted during several crises worldwide. Employees also continued to volunteer in their communities, aided by Edelman's eight hours of paid community service, and to contribute to pro bono assignments.
And, community is how we live our shared values, especially the commitment to positively impact society, through our citizenship program and mission.
FY22 was a year of action that successfully built community. Looking forward, we plan to continue taking action to build a better world.