With our people-first mindset, we strive to ensure we earn the trust of our colleagues by operating with consistency and transparency, while leading as strategic partners to make decisions with a business and data-driven mindset.
Focusing On Our People First
In FY22, we initiated programs and initiatives with the objective of being at the forefront of the future of work.
We initiated a hybrid working week, a mixture of in-office and home working across teams and the network. We consider these communal workspaces integral to developing our culture of collaboration and community. Reflecting employee feedback, we remain committed to our existing hybrid office working philosophy and to providing as much flexibility as possible.

To support our hybrid environment, we provide a 30-day Work from Anywhere benefit as well as a Full-Time Remote Work benefit that delivers additional flexible work arrangements. Our goal: to be at the forefront of the future of work.
In FY22, our People programs and initiatives included:
World Mental Health Day: We closed all offices on Friday Oct. 8 in advance of World Mental Health Day (which fell on a Sunday) so employees could focus on their own mental well-being. Messaging was shared with clients and partners, and the acknowledgment of the importance of mental well-being was appreciated by the Edelman community across the world.

Our Livewell wellness commitment expanded to provide a comprehensive and holistic approach to well-being, and programming and initiatives broadened to include mental, physical, financial and nutritional well-being. In March, Global President and Chief Operating Officer Matt Harrington shared this expanded focus during a 'How do I Livewell?' session. In April, the Livewell team concentrated its programming around financial wellbeing to align with Financial Literacy Month. In a conversation with Farnoosh Torabi, a personal finance expert, she offered certain mindset shifts that help generate financial success. Each region also hosted one financial well-being event.
Mental Health Awareness Month in May included a Livewell LIVE discussion with Jennifer Moss, an authority on workplace well-being who emphasized the importance of reinstating authentic connections, as we navigate and readjust to a new phase of our work life. On May 19, a webinar with partners from Calm and ComPsych explored how these partnerships benefit our community. Throughout the month, Employee Compassionate Leadership Trainings took place in each region to deepen the understanding of how to help bring compassion to teams operating in a fast-paced environment. And curated content on the Livewell Workplace channel emphasized mental well-being.
In the U.S., we hired 119 interns for summer 2022. Forty-five percent were from underrepresented groups. In the UK, Corporate Practice members are involved in intern mentoring programs, including the 10,000 Black Interns program in which Edelman UK participates.
The Growth Academy celebrated its second year, and the peer-based, community learning program provides tailored, online, individual and blended group learning experiences, with on-the-job learning and support of senior leaders as mentors. It has delivered learning to over 450 client leaders, focusing on enhancing client relationships, creating collaborative teams and managing the business as one team.
Building an environment of learning, employees participated in over 50,000 hours of learning.
Our Global Peakon engagement score – a tool for measuring employee engagement, inclusion and growth – increased by +0.2 points to 7.6 since FY21. Our Global Well-being Peakon score also increased by +0.2 to 7.3. As for our membership in Calm, a meditation app, 2,359 employees have signed up with a 77% engagement rate.
Edelman's citizenship program has benefitted from a deliberate alignment among the People Team, Citizenship and DEI. Through the regular engagement with the Global Citizenship Advisory Council, leaders from the business are involved actively with initiatives around citizenship and how it directly impacts their markets, regions, and client teams.
Diversity, Equity & Inclusion (DEI)
At Edelman, we are building a culture of trust by integrating diversity, equity and inclusion (DEI) throughout all aspects of our business. Diversity of backgrounds, thought, perspective, and experiences are vital to any strong organization. Our success lies in our values and the ability to provide clients with strategic communications, innovative and creative counsel and effective programs driven by a diverse and multifaceted workforce.
Our company culture helps foster an inclusive environment where differences – gender, gender identity, race, ethnicity, sexual orientation, ability, religion and more – are respected, welcomed, valued and integrated companywide.
Specifically, we are:
Continuing to champion diversity at all levels and engage all employees in maintaining and upholding DEI.
Focusing on evolving and restructuring our Employee Network Groups (ENGs) to provide additional support, greater resources and reach more colleagues around the globe.
Continuing to look for opportunities to support local community engagement and support various DEI-related initiatives.
Working to hold senior leaders accountable in driving DEI with KPIs and other steps.
Partnering with clients on purpose-driven campaigns and pro bono projects that encompass DEI.
In FY22, notable programs and activities highlighted in our DEI agenda, included:
2022 Global Week of Belonging: The second annual week offered an opportunity for colleagues across the network to engage in programming centered on aspects of DEI. At a time of continued divisiveness around the globe, the week also provided space for colleagues to actively engage in creating an environment of belonging, respect and inclusion.
Global Unconscious Bias Training: More than 1,250 colleagues globally have participated in training to deepen their understanding of how unconscious bias influences the decisions they make and how it impacts their teams.
ENG Expansion & Activities: In addition to building a new framework to revamp our ENG structure, we launched two new ENGS that will activate in FY23: Disability, Chronic Illness, Neurodivergence (DCN), focused on communities with both apparent and non-apparent disabilities, and Uplift, our interfaith network.
Brave Talks/Courageous Conversations: We planned and facilitated several Brave Space Conversation addressing various social issues with attendance of more than 1,500 employees.
Purpose-driven client and pro bono campaigns with a DEI focus: Over the last year, the firm has executed standout campaigns related to social issues and human rights. Some notable work includes: #MyNameIs Campaign: A UK team led the viral brand campaign in partnership with Race Equality Matters, and developed a tool, #MyNameIs 'Fuh-Net-Ic Filter,' to raise awareness of the importance of proper pronunciation of our names while providing a solution; Boris Lawrence Henson Foundation: continued to partner on several campaigns, including "The Unspoken Curriculum," to enhance access to mental healthcare for Black Americans; Stop AAPI Hate: a partnership led by Boundless ENG that centered on anti-Asian hate crime awareness, advocacy and legislation.
Edelman's eight Employee Network Groups (ENGs), including two established in FY22, have been especially active continuing to help employees stay connected and support each other through the pandemic and other unsettling societal events.
Increasingly, the groups are collaborating on initiatives that recognize their diverse cultures and perspectives and enable what we call Brave Talks and Courageous Conversations about difficult issues that can impact us all.
While many of groups have been U.S.-centric, we have launched a framework to revamp and globalize the groups providing more support, greater resources and consistency for all. Through this effort, the groups can build even more community among our 6,000 employees and ensure greater impact.
Comprising our ENGS are:
Edelman Boundless, a collaborative network for employees of Asian cultures and their allies
Edelman Equal, our LGBTQIA+ network
Edelman Forward for veterans and military ex-servicemembers, National Guard and Reserve employees and their families
Edelman Griot, our network for Black employees
Edelman Inclusivo, for Hispanic, Latino/a/x/e Community & Allies
Global Women's Equality Network (GWEN)
As well as the new groups: DCN (Disability, Chronic Illness, Neurodivergence) focused on communities with apparent and non-apparent disabilities, and Uplift, for diverse faith communities.
In FY22, these were many of the activities and initiatives of Edelman ENGs active in FY22:


Four Edelman team members – Grace Hashiguchi Star Lee, Emily Lo, and Allen Pham – were panelists during an Asian Pacific American Heritage Month discussion of the AAPI employee experience and ways to help cultivate and advocate for AAPI colleagues, with Sharon Cho serving as moderator. Boundless and GWEN partnered in a panel discussion with Asian and Pacific Islander women leaders at Edelman providing insights into their career journeys.
Panelists were Global Chief Creative Officer Judy John, Global Chair of Employee Experience Cydney Roach, and Shan Bati, former General Counsel. Moderators were Shadya Tuason and Jessica De Jesus.
Two Axios reporters, Hope King and Shawna Chen, joined Edelman's Sujata Mitra and Jane Chung in a conversation focusing on a new generation of mainstream journalists of AAPI descent. And in a Zoom session, Clare Kleinedler and Jonathan Jordan demonstrated how to make Okonmiyaki, a savory Japanese pancake, after Boundless offered a history of the pancake and provided a list of ingredients and cooking tools to use.


It expanded its network into the Netherlands and Germany, hosted conversations on workplace inclusivity and allyship as part of Edelman's global recognition of June Pride Month, and debuted Out Front, an Edelman network across disciplines that helps counsel clients on LGBTQIA+ issues.
The ENG also supported global LGBTQI+ advocacy initiatives, including helping to advance transgender rights in the U.S.; expanding the reach and impact of The Trevor Project in Mexico; amplifying LGBTQ+ role models and leaders with the Launch of Rainbow Generation in Germany; and assisting the agency's work creating Cannes-nominated #REALVOICESOFPRIDE that gave voice to LGBTQIA+ people silenced in their countries from expressing their identity. Equal members also helped Edelman achieve top marks on the Human Rights Campaign's 2022 Corporate Equality Index.


It hosted a global service commemorating Veteran's Day and Remembrance Day, with members Jack Flaherty, Meaghan Smith and Meike Wolf sharing their personal experiences as veterans and veterans' family members. Forward also held a panel discussion exploring the effects of military service on mental health with representatives of Team Rubicon, Soldier On, and Mission 22, and also a conversation at the onset of Russia's invasion of Ukraine and its impact on members. Forward DC presented a conversation with Kiefer Bohn, a Hiring Our Heroes Fellow who discussed veterans' transferable skills relevant to Edelman's work. Edelman partners with Hiring Our Heroes.


During Black History Month, certified yoga instructor Luisanna Tejada guided members through a mindfulness-focused meditation and yoga session that reflected the month's theme of "Joy-full: Manifesting Wellness and Unity." They also hosted a powerful conversation about Wellness & Advocacy with Terri Jackson, Executive Director of the Women's National Basketball Players Association (WNPA), and Tamika Tremaglio, Executive Director of the National Basketball Players Association (NBPA). The group also shared their annual curated playlist of songs representing Black joy and empowerment.
As part of regular programming throughout the year, the network also assembled a panel of Black creative entrepreneurs who spoke about channeling one's talents and interests to blaze their own trail. Panelists included Oneika Raymond, Emmy Award-winning journalist, Stevie-Mari Starks, wellness and lifestyle influencer, and Mylan Cannon, Edelman's Associate Creative Director of Executive Communications, and moderator was Chanel Lake, Vice President of Influence Marketing.


Continued its monthly Hispanic Star by Inclusivo series on Hispanic and Latino employees that is published on Workplace, and its quarterly "Inclusivo Hablemos" guest speaker series that shares the stories of success and challenges of guests who included Edelman New York President Oscar Suris. The network launched a monthly Courageous Conversation series, "Circulo Familiar," where a member hosts a half-hour discussion of world events and attendees share experiences about their identity and culture. It also introduced a quarterly newsletter, "Pa Que Tu Lo Sepas," that highlights restaurants, artists, historical figures and current news and events, and created a weekly virtual talent show with videos of Hispanic and Latino employees showcasing musical and culinary talents.
For all U.S. employees, Inclusivo leaders Ana Ceppi and Carla Santiago joined Richard Edelman and EVP Jackeline Stewart in a special edition of Edelman Trust Barometer Latinx insights and Q&A, and the ENG hosted a panel, "The Diversity Within Our Latinx," featuring four Hispanic/Latino employees from various offices with a special closing from U.S. CEO Lisa Ross.
Regionally, D.C. members held a virtual trivia game on U.S. Hispanic passion points; Miami members hosted a Musicasa virtual concert with a Latina artist; Edelman West held a happy hour at a Los Angeles Mexican restaurant; and Chicago members held a dinner.


In another active year, it celebrated Women's History Month by partnering with Griot at a leadership panel centering on the International Women's Day theme of #BreakingTheBias and separately, Edelman leaders shared how they have overcome biases in their careers and how they define success. GWEN South hosted a charcuterie board workshop with members of the Atlanta and Orlando offices.
During the French presidential election, women's rights organization Fondation des Femmes shared its campaign to mobilize France to act against gender inequality with GWEN to amplify its impact. The network also held a global panel about the importance of mentors and sponsors in a career with Edelman leaders Lisa Kimmel, Adrian Warr, Corazon Sefu, and Lisa Sepulveda. GWEN also engaged another panel of four women leaders to discuss gender equality in the workplace and what organizations must do to achieve goals.
Week of Belonging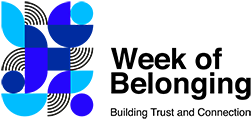 With its "Building Trust and Connection" theme, Edelman's second annual Week of Belonging in May featured programs and activities centered on aspects of DEI. Several hundred employees participated during the week, developing a greater understanding of:
How to better navigate the complexities of cultural differences in a global world.
The importance of earning trust to build connections.
Ways to actively engage in driving cultural curiosity and understanding and driving belonging at Edelman.
How the power of connections leads to partnership, collaboration, mentorship/sponsorship and new opportunities.
During the week, Employee Network Groups gained a platform to boost their outreach to employees and invite new members to join them on Workplace. Within a week, each ENG saw an increase in membership.
Regions and local offices invited employees to engage in more personal events during the week. One was a push for employees in EMEA to share the story behind their names on workplace, which highlighted the value of a #MyNameIs 'Fuh-Net-Ic Filter.' The Edelman-powered podcast, Authentic 365, hosted an insightful live conversation that inspired employees to build bridges with one another, and the launch of the DEI survey closed the week.
Day One: Global Chief Diversity, Equity & Inclusion Officer Trisch Smith, President & Chief Operating Officer Matthew Harrington and Paul Saeidi, EVP of DEI, hosted a discussion on the importance of DEI. The session highlighted DEI work in FY22 including the impact of building community within Edelman, work with clients, and progress in Edelman's DEI strategy.
Day Two: Rachel Botsman, Trust expert and author, hosted a discussion centered around building trust and connections. She encouraged employees to find ways to earn trust within their teams and with the community at large. A Q&A session followed with DEI Council members and Stewards Amira Barger, Juan Camilo Davila and Fatima Qureshi.
Day Three: A moment to recognize the power and progress of our ENGs and celebrate the launch of Edelman DCN (Disability, Chronic Illness and Neurodiversity) that centers on disability inclusion and Edelman Uplift, which focuses on religious tolerance and interfaith respect.
Day Four: This Regional Day of Action enabled regions and local offices to hold local activities that created a safe space for colleagues to build trust and foster a culture of inclusion, not only in Edelman offices but also within client engagements and within the local community. Regional events occurred in APAC, Canada, EMEA, LatAm, and the U.S. Local offices hosting activities included Brazil, Columbia, Italy, Ireland, Kenya, Mexico, Netherlands, South Africa, Spain, and the United Kingdom.
Day Five: The Edelman-powered podcast Authentic 365 hosted an expert panel discussion on how connections take many forms to build bridges to partnerships, sponsorships, mentorships, and new opportunities. Panelists were Carlos Correcha-Price, Chief Communications and Marketing Officer at eMed Digital Healthcare; Janaye Ingram, Director of Community Partner Programs and Engagement at Airbnb; Donald Knight, Chief People Officer at Greenhouse Software; and Natalie Rizkalla-Kamel, Intellectual Property Lawyer, Partner and Registered Trademark agent at Gowling WLG. Leading the discussion were Authentic 365 hosts Dani Jackson and Delicia Tan.
At Edelman, a career brings constant growth to help ensure our personal and professional development. We support employees through mentorship, career development programs, and online training modules. Demonstrating Edelman's commitment to education, employees are expected to take seven mandatory training courses per year and an additional three for employees above level 3. Employees annually are required to complete training in anti-corruption, acceptable use, and workplace behavior. Required training now includes global climate and unconscious bias training.
Among other development programs, Edelman offers:
Edelman Learning Institute (ELI): The virtual campus supports development and social learning that deepens our business acumen and creative thinking and project management skills, among many others.
The Growth Academy: This three-month, online and offline competency-based program uses a blended learning approach to build knowledge and skills. It focuses on Experience, solving client challenges and on-the-job learning; Education, instructor-led training, e-learning, and self-directed learning; and Exposure, involving coaching, feedback, and mentoring. The faculty features internal senior leaders, outside speakers, and wellness experts.
Mentor Programs: Most of our global offices offer a mentorship program that connects experienced employees with junior colleagues. Other programs link minority talent with senior managers, newer women employees with women leaders, and new parents with longtime Edelman parents.
Career Development: Programs can include role changes, our Global Mobility initiative, temporary transfer to another department, a specialized training program, switching accounts to develop desired skills, taking a sabbatical, or working on a pro-bono project.
Tuition Reimbursement: Available when an employee satisfactorily completes pre-approved educational studies at accredited colleges, universities, and professional organizations.
Our FY22 Citizenship Score Climbed Sharply Since Midyear
Edelman's Citizenship Score, or C-Score, has since 2014 measured officewide performance in meeting our corporate social responsibility goals. It applies key performance indicators relating to citizenship.
In FY22, Edelman recorded a C-Score of 7.99, equal to the five-year high in FY21 of 7.99 on a 10 -point scale and our goal of 8.00. But the FY22 score increased substantially since midyear in all regions, reflecting our citizenship priority agencywide. Edelman market leaders are assessed on their market's C-Score as part of their annual review. We hope that by requiring each leader to include "achieve an 8.00 on the C - Score" to their performance goals, we will foster greater accountability to citizenship throughout the firm and further embed it into our company culture.
Action builds community – and it also earns Edelman and its global offices recognition and awards. At the 2022 Cannes Lions Festival of Creativity, Edelman was honored as Independent Agency of the Year for the Good Track, and our purpose-driven campaign for Vaseline's "See My Skin" campaign won the Gold Lions in the Sustainable Development Goals category. Our offices frequently appear on Great Places to Work around the world, and our leaders are honored for their citizenship-related work.
Among our other FY22 awards and recognition:
Agency
Honored at the 2022 Cannes Lions Festival of Creativity as Agency of the Year for the Good Track, awarded the Gold Lions for Vaseline's "See My Skin" campaign, and received four Bronze Lions for FELGTB's "Real Voices of Pride," Vaseline's "See My Skin" and twice for National Grid's "The Green Light Signal," and in partner work, we received two Gold Lions, two Silver Lions, Five Bronze Lions, and were shortlisted for 32 awards.
Selected as PRWeek's Outstanding Extra Large Agency of the Year and PRWeek Healthcare and Pharma's Outstanding Agency award.
Recognized again by The Human Rights Campaign Foundation as a 2022 "Best Place to Work for LGBTQ+ Equality."
Edelman Ireland was named Large Agency of the Year 2022 by PRCA.
Edelman LATAM
LATAM won in three categories including winning Agency of the Year 2021 in the Latin America SABRE awards.
LATAM was a finalist as Best Agency in PR Week Global Awards 2022.
Edelman Mexico was honored as a Great Place to Work LGBTQ by the Human Rights Campaign and selected as Agency Leader as Best of Best 2021 by Merca 2.0.
Edelman Argentina was ranked among Best Employers of Argentina by Apertura Magazine.
Edelman EMEA
Edelman UK was named No. 1 in the B2B Marketing Agencies Benchmarking Report and among the 2022 Cresta Global Top 50.
Edelman APAC
Edelman Singapore won the Gold Award as PR Agency of the Year and Social Media Marketing Agency of the Year by Marketing Magazine.
Edelman was named Overall Agency Champion at PR Awards 22 (Singapore); Public Relations Agency of the Year (Malaysia), Social Media Marketing Agency of the Year (Malaysia), and Agency Team of the Year by Advertising and Marketing Magazine (Malaysia).
Edelman Malaysia won the PRCA Asia Pacific's Gold Standard Award 2022 in the Good Business and Citizenship Community Relations category and the Gold Standard Award 2022 for Employee Engagement, both for its #GetMoving Challenge.
Edelman Vietnam was named a Best Company to Work for in Asia 2022 by HR Asia.
Canada
Edelman Canada won Best WorkplacesTM in Professional Services in 2022 by Great Places to Work®.
Edelman Canada awarded for CPRS Canada Campaign of the Year.
Edelman Canada shortlisted for Strategy Magazine's 2022 Agency of the Year Award.
Reflections on Edelman's Citizenship Progress and On Our Own
Our global citizenship program is 12 years old, and its evolution has shaped the journey of the agency and our employees. Several share the impact our program has had on how they feel about Edelman and how it has changed their own lives.
Views Toward Edelman's citizenship journey:
Gina Colella, New York Office Services Director: Our Citizenship efforts have been instrumental in helping us revive our market mission of helping our city by giving back personally and professionally through volunteer and pro bono efforts.
Karena Crerar, Edelman Africa CEO: Our citizenship program goes beyond simply donating time and money. It's about mobilizing action for real sustainable impact on the African continent.
Raquel daFonseca Global Ethics Compliance Officer: The citizenship program has been instrumental at encouraging conversations locally to drive positive changes in behaviors.
Dave Samson, Global Vice Chair, Corporate Affairs: Our leadership is a direct reflection of our values and commitment to ESG, and I am proud to work for a company that is a leader, not a laggard.
Mita Jain, EVP, Global Finance: I'm proud to work for a company that actively leads on ESG initiatives important to me: diversity and inclusion, climate change, human rights, and mental health and well-being. It is the first organization in my 25+ years of professional work where my employer has taken such an active stance on so many relevant issues.
Lisa Ross, U.S. CEO: My year's highlights include brainstorming ways to gather our clients around Impact opportunities on specific, important and relevant issues; our portfolio changes as a result of our climate audit; the volume and value of our multicultural and DEI advisory work; and a conversation with EQUAL and Out Front leads about their platform, needs, and how our biggest impact can be through our work.
Marcilia Ursini, EVP, Brazil: For our employees, it has sparked interest in actions we can do beyond our day-to-day work and in how we are able to positively impact our community.